Providing Solutions for YOUR Business
As of July 1st, 2022 the new illumination law has gone into effect. The new law will allow loads of timber products that extend more than 4 feet but no more than 28 feet from center rear trailer axle or at any time visibility is less than 500 feet must have a rotating or oscillating amber strobe- type lamp or light emitting diode light attached. That means if you need lights on for visibility because it is too dark or foggy the light must be on the rear of the load.
We pride ourselves in finding solutions for our customers, and we would like to introduce a new product to help those of you hauling timber to remain compliant. WATERS now carries the Foxfire Logger Lite Kit available for pick-up at all locations by August 1st. Pre-ordering is available along with shipping options.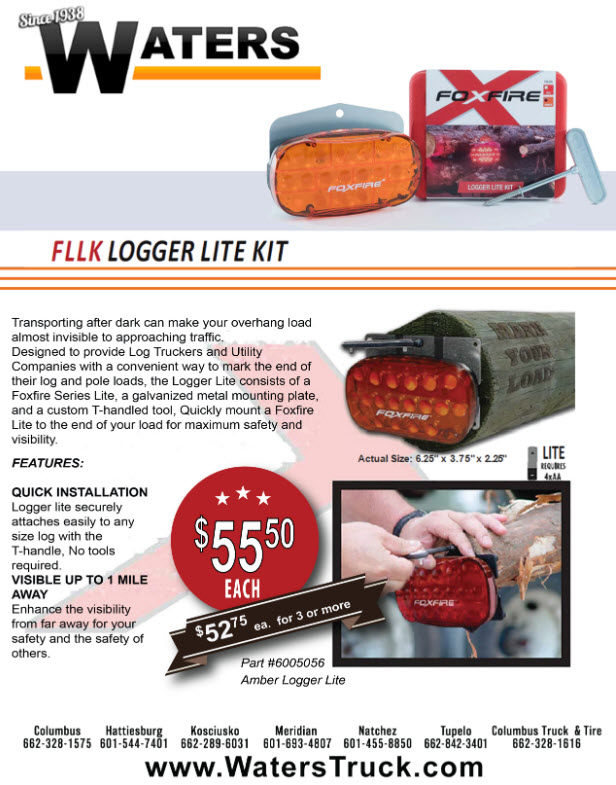 Let us know how we may better assist your business. 
Diesel Particulate Filter Service
Fact: The Diesel Particulate Filter (DPF) on all 2007 and later engines must be cleaned at proper intervals of 250,000* miles (400,000 km or 6,000 hours)
or less depending on duty cycle and manufacturers recommendations.
Read More