Stock the Box – Wrecker Deals
IT'S UPTIME – NAVISTAR PARTS SPECIALS
IT'S UPTIME
Building reputations one part at a time.
Trust us to keep you moving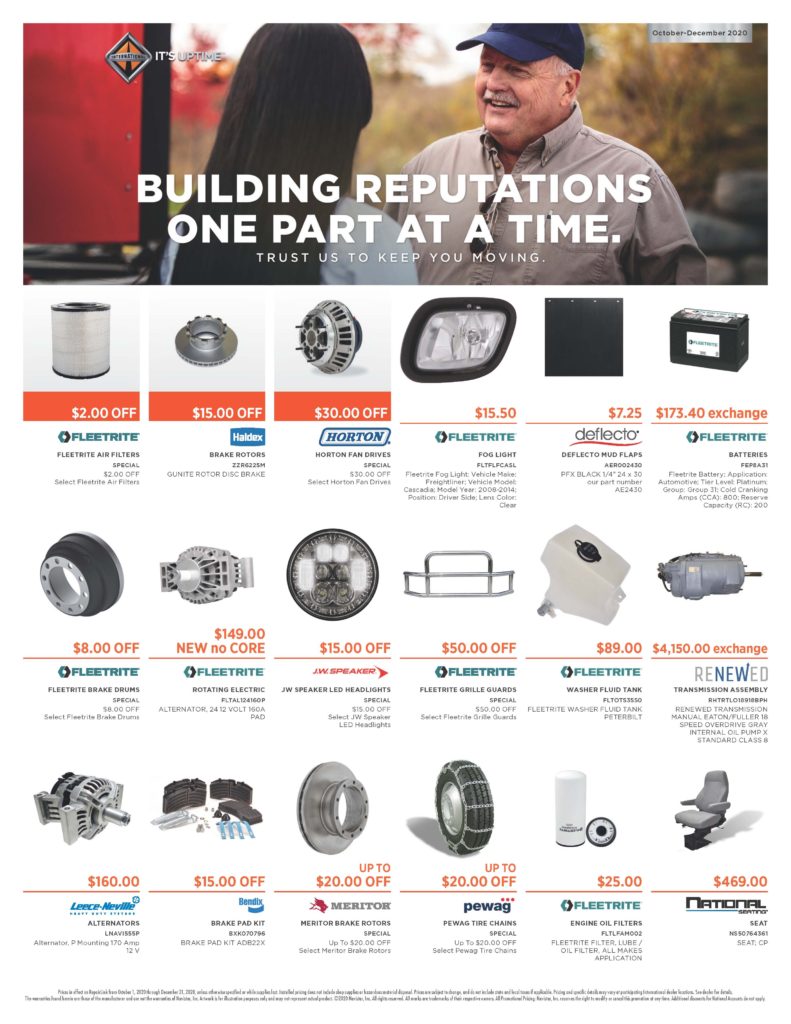 Sign up for DEEP discounts using Repair Link. See store for details. Offer ends December 31, 2020 Printer Friendly Flyer
Diesel Particulate Filter Service
Fact: The Diesel Particulate Filter (DPF) on all 2007 and later engines must be cleaned at proper intervals of 250,000* miles (400,000 km or 6,000 hours)
or less depending on duty cycle and manufacturers recommendations.
Read More