IC Bus CE Series Bus
When it comes to transporting our most precious cargo, only the best will do. That means a bus that has some of the latest safety technology, is built with high-quality materials, offers forward-thinking propulsion options and provides drivers with everything they need to be successful.
It means a company willing to go above and beyond all expectations with engineers who are never satisfied with the status quo. Introducing the Next Generation CE Series. And welcome to a new era in school transportation.
Learn more about the IC Bus CE Series Bus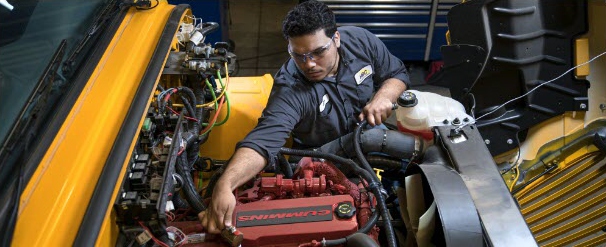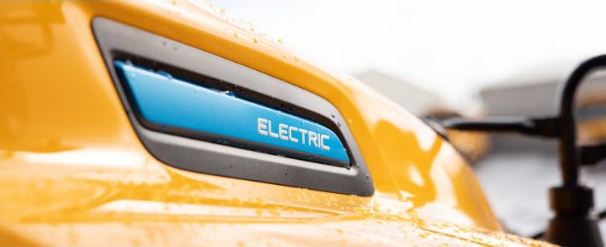 Next-Gen Powertrains
School bus fleets are rapidly transitioning to electric. In most cases, it makes perfect sense thanks to consistent routes, a central depot to charge and readily accessible funding assistance.
But not all routes or districts are suited for electric–and that's why we offer both options.
The tried-and-true Cummins® B6.7L provides the power you need with a low total cost of ownership and impressive uptime.
Those who choose the Next Generation Electric CE Series can rest easy knowing that it has been designed from the get-go to run on electric propulsion with its incredible torque and quiet, calm-inducing ride.
Whichever direction you go, the future has never looked brighter.
---
Crash Mitigation, Safety and Stability Controls
Of all the requirements IC Bus® engineers are tasked with when designing a new bus, one rises above the rest: It must be a safe means of transportation for the children who ride inside. It's an enormous responsibility and something that we never take for granted.
That's why the next generation CE Series includes the very latest in safety technology, including standard electronic stability control (air brake models). These features are essential when it comes to empowering the driver with critical information and keeping the children riding inside out of harm's way.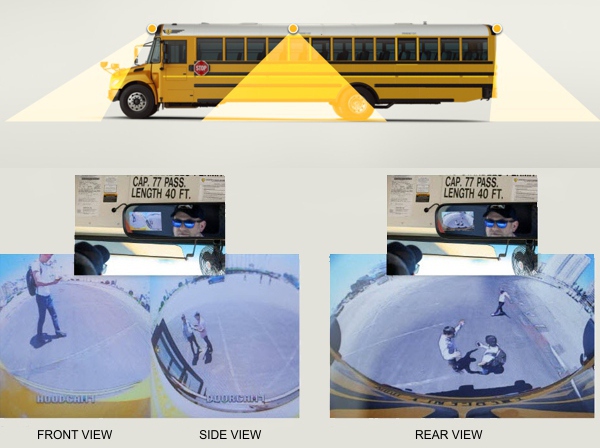 IC Bus Full View Camera Technology
Provides drivers views based on the situation at hand, such as backing up, opening the door or a view to the side or front of the bus.
This purpose-built camera technology is designed to not overload the driver with too much information, but instead provide them with the right information at the right time.
Gives the driver a greater feeling of security and peace of mind with the combination of the full view camera technology and driver mirrors.
Single-panel glass on entrance door for improved driver visibility
Provides accurate visibility to areas that matter most around the bus.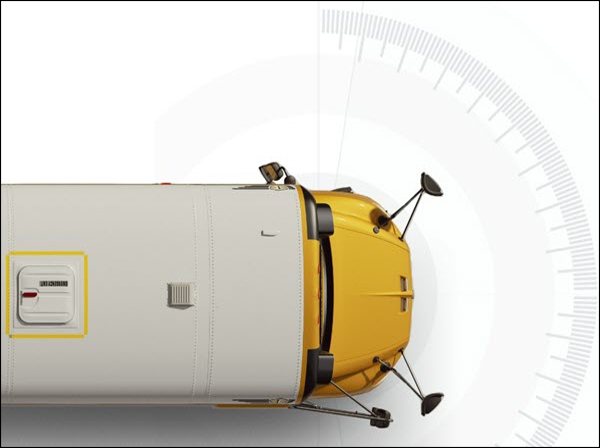 Supporting Safe Driving
Bendix® Wingman® Advanced™ Safety Package (air brake units) – including active braking capabilities for collision avoidance, following distance alerts, adaptive cruise and more
No Student Left Behind child monitoring system
Single-panel glass on entrance door for improved driver visibility
Entrance doors integrated into dash cluster, providing 'Door Ajar' warning if bus reaches certain speed prior to door being fully closed
Daytime running headlights with automatic twilight sensor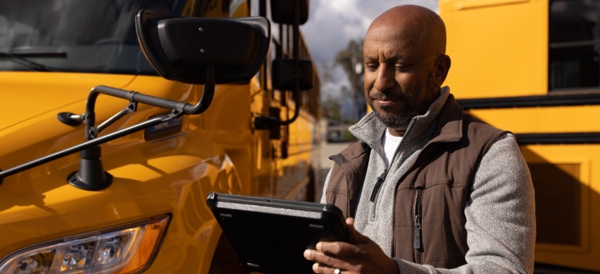 OnCommand® Connection
4/7 access and visibility to real-time vehicle diagnostics and predictive maintenance tools
Visibility to current vehicle location and route history
Monitor driver, including harsh braking, hard acceleration and idle time reporting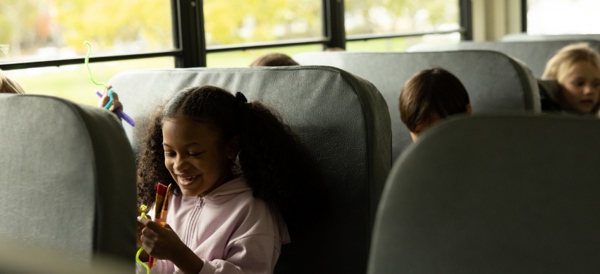 IC Bus® 360®
Seamless communication with dealers and up-to-date repair status
Complete VIN-based information – asset specs, complete parts catalog, remote health data, and more
Online service request initiation and estimate approvals
Complete service history, up-to-date campaign information, and engine calibration status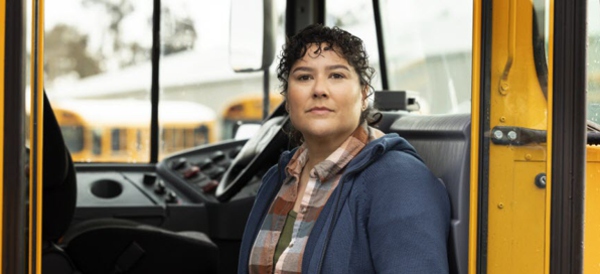 Proven Results
83% of users have experienced a reduction in the number of emails and phone calls regarding service communications
30% improvement in service repair time and unplanned service events when utilizing IC Bus 360 and OnCommand® Connection