International Engine & Integrated Powertrain Portfolio
Built for performance, reliability, durability and fuel-efficiency, International and Cummins truck engines keep vehicles and fleets operating at their highest levels. From the city to the open road, Cummins engines bring the power for nearly every commercial truck and bus application. International engines meet the demands for optimum performance and clean diesel operation while offering legendary reliability and durability. These advantages ensure owners of International-powered on-highway trucks and buses will be "Always Performing."
S13 – ADVANCED. INTEGRATED. UNDISPUTED.
A DRIVER'S ENGINE
Providing stellar performance for those behind the wheel. Keeping the driver comfortable, informed and empowered has been a mantra at International® Truck for decades as part of our DriverFirst™ Philosophy. The International S13 Integrated Powertrain takes it a step further by offering a smooth and quiet operation with superior capabilities. In fact, full torque is available at only 900 rpm and the wide gear ratio means optimal efficiency on flatlands with the performance drivers crave on hilly terrain. And when descending, drivers can rely on the new compression release brake to deliver strong, secure braking power up to 469 hp (at sea level).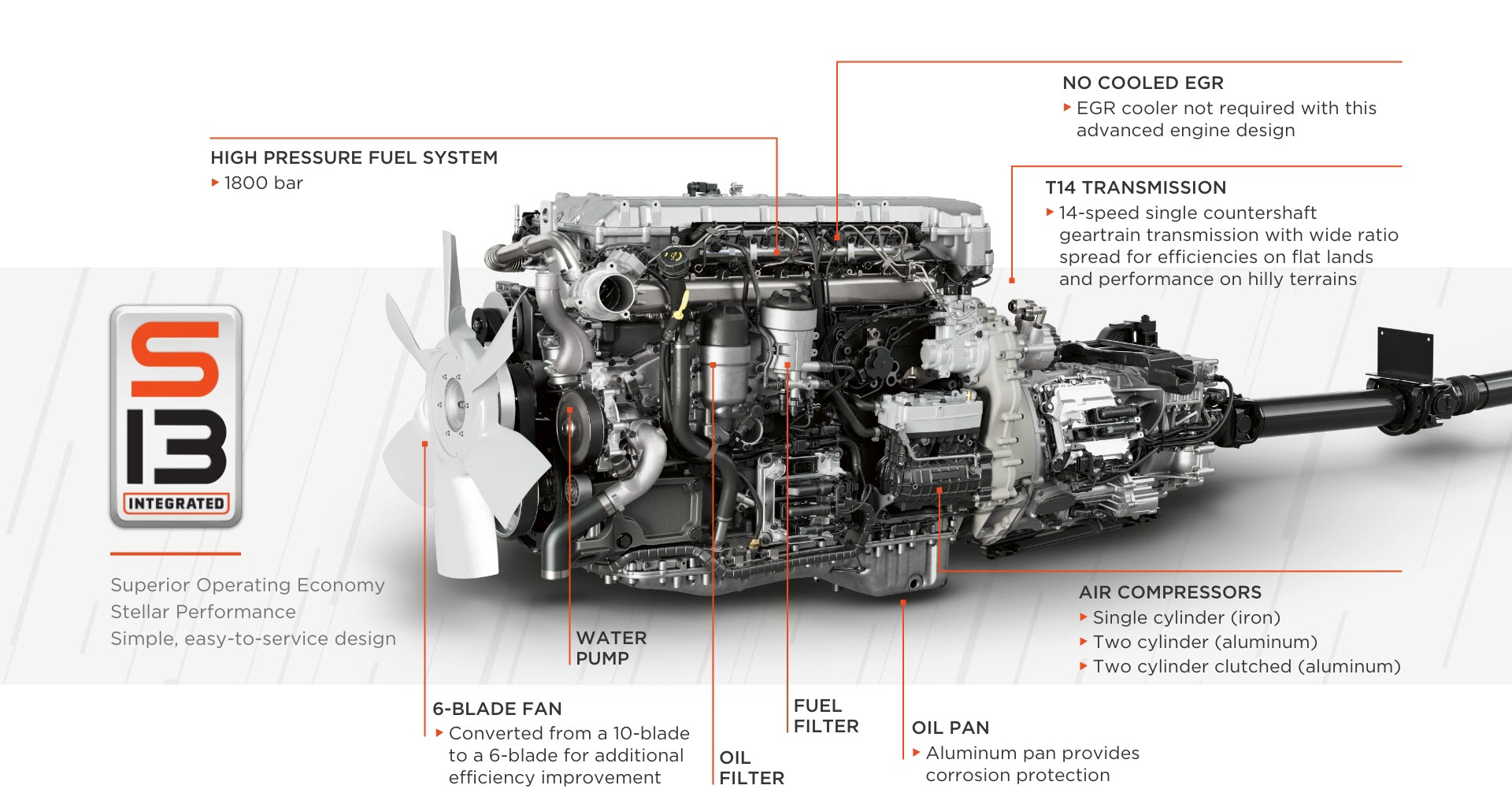 Making the Shift
The all-new, fully automated T14 manual transmission was designed in-house from the ground up. It's a 14-speed overdrive transmission that is optimized to deliver peak fuel economy performance in direct drive (13th gear) during typical load. The transmission has an electronically controlled clutch actuator that works in sync with the engine to deliver faster, smoother shift performance. Since it does not consume air during complicated maneuvers – like when you're backing a trailer into a tight loading dock – the driver never needs to stop and let the air recharge. The T14 also uses an integrated oil to water coolant system to optimize temperature regulation in both hot and cold environments. This advanced feature is one reason why the T14 is able to achieve an unlimited Gross Combination Weight Rating (GCWR)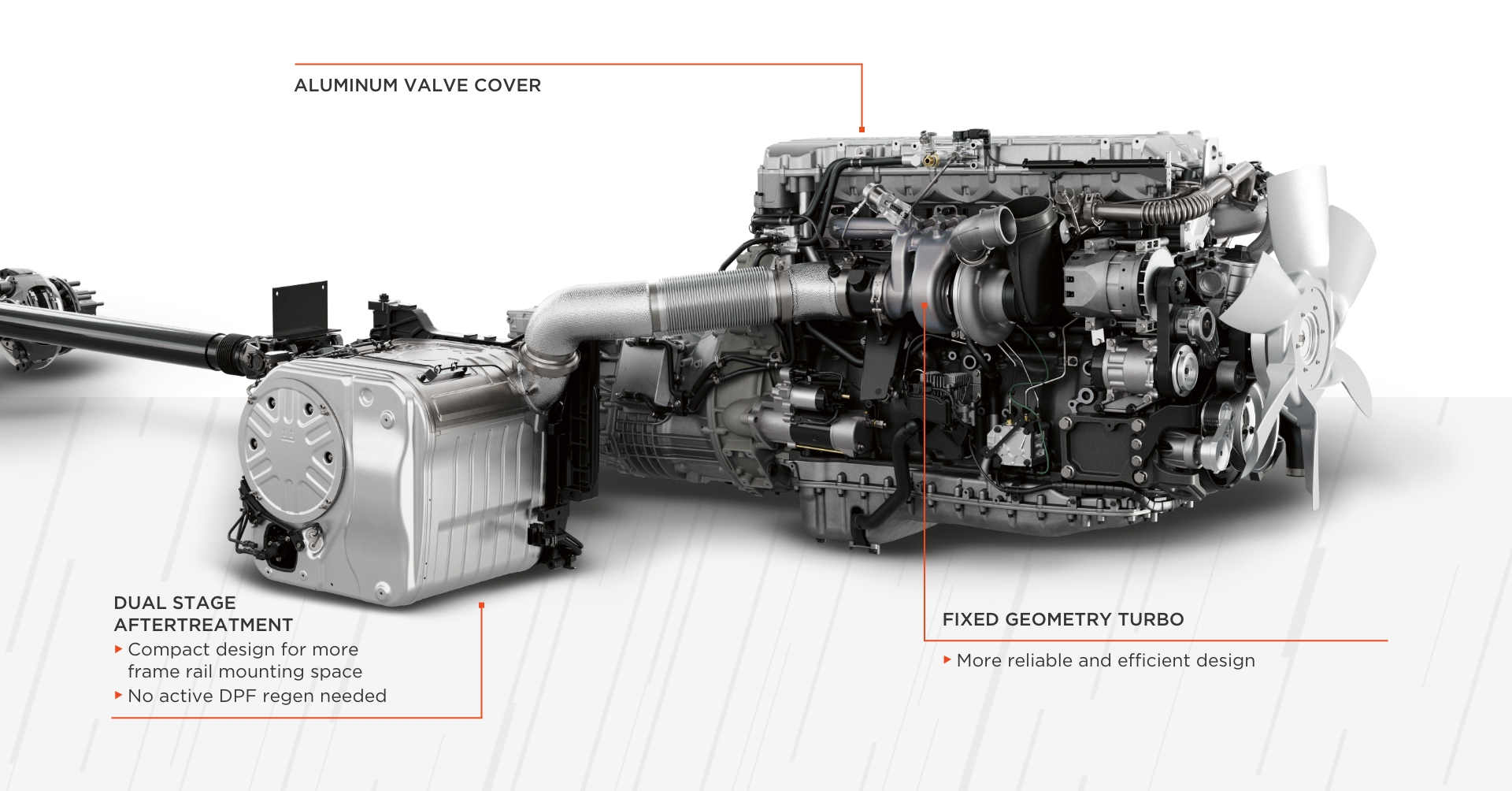 Uptime Above All Else
A design that's simple, elegant, and easy to service. The entire powertrain was designed to allow each individual component – engine, transmission and aftertreatment – to focus on doing what it does best. Eliminating the EGR cooler is a prime example. Instead of trying to control NOx emissions inside the cylinder, the engine operates with zero EGR during regular operation, so it can focus on generating more power. Plus, no EGR during normal operations means 100% of the exhaust flow goes through the turbo allowing the use of a simple, more reliable fixed vane turbocharger.
Learn more about S13 Powertrains
ENGINES