RepairLink
Welcome to RepairLink Shop – oeconnection
Registration Instructions
Registering to order parts online from WATERS Trucks is quick and easy! Follow the steps below to create your Repairlink account.
1. Access the Repairlink portal at: https://www.repairlinkshop.com/Account/Login and click the "shops register now" button.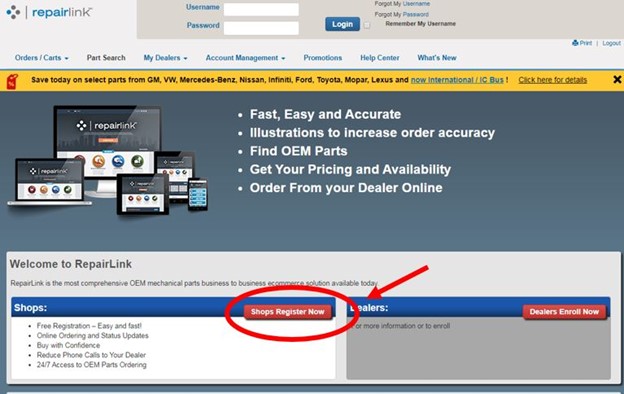 2. Complete the required information on the registration form. Make sure you choose International®/IC Bus for the 'Parts Search View' section at the top right and check the 'I Accept Terms of Use' box at the bottom of the page.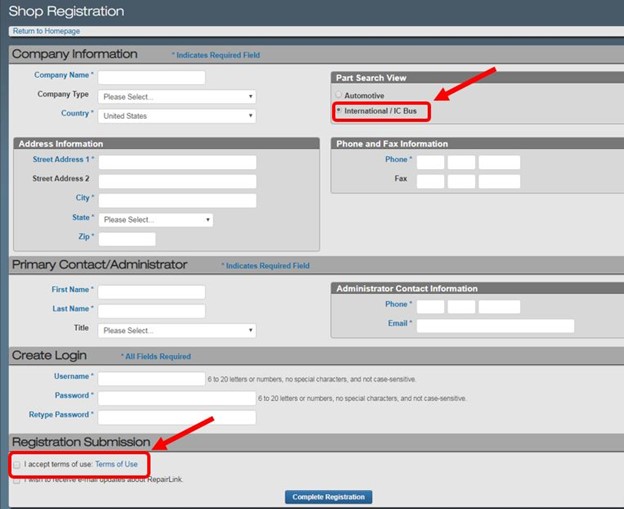 3. Once registered, be sure to add WATERS International Trucks and WATERS Truck and Tractor to your Dealer List. Access the 'My Dealers' drop down, choose 'Add Dealers', and select OEM 'International®/IC Bus'. You must choose a radius in the top box to start a search. Click start search, check the 'Add' box to choose dealer locations, then 'Add Selected Dealers' in the bottom right. You can then go into your Dealers List and mark 'WATERS' your preferred dealer for quick reference.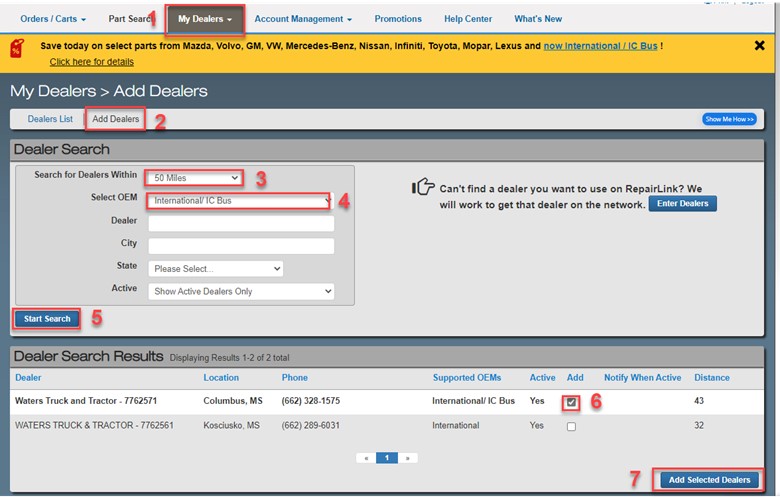 4. Your registration process is now complete. WATERS will receive an email confirming your registration and will take the necessary steps to finalize your account details. You can begin searching for parts and placing orders immediately at your convenience. Your pricing will be based on your account in our system.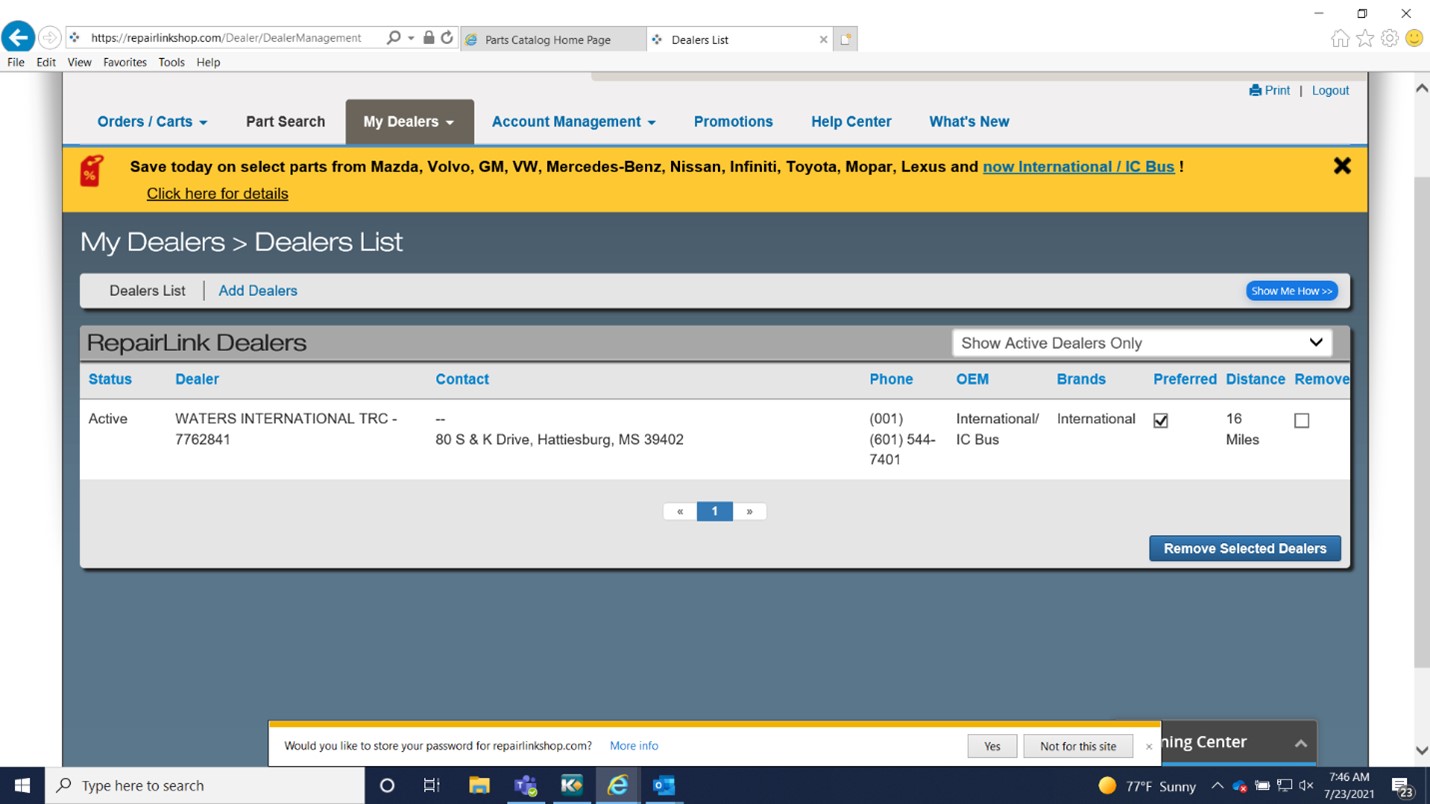 Be sure to reach out to your local WATERS Truck location or representative with specific questions.
**Remember: Visit our Repairlink Specials page to view additional savings available on parts ordered through Repairlink. All promotional parts will have a yellow star next to them in the Repairlink portal and will automatically display the special pricing available. Check back often as promotions will change every quarter.